SYSTEM : BEYBLADE X
PRODUCT CODE : BX-10
TYPE : STADIUM
LENGTH : 43 cm
WIDTH: 44.5 cm
RELEASE DATE : July 15th, 2023
Tornado Ridge Diameter : 16 cm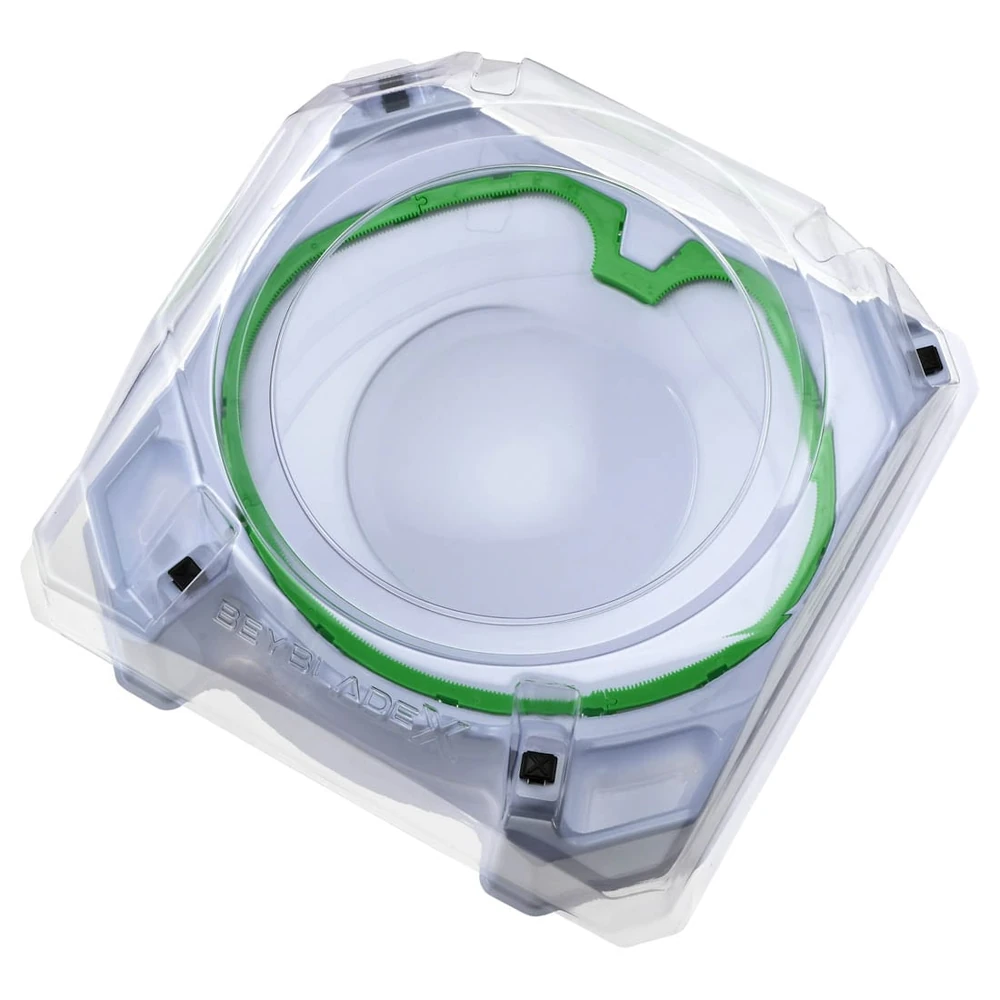 Avoid counterfeits ! You can find the authentic Xtreme Stadium by Takara Tomy on BEYBLADE TOYS
Description of the Xtreme Stadium
The Xtreme Stadium is the first Stadium released in the Beyblade X generation. It features a square design, the new X-Line, two small ring-out pockets, and one wide exit.
The X-Line and the Xtreme Dash
The "X-Line" (the green line on the picture above) is a set of gears designed to interact with the gears on the Beyblade's Bits to activate the new "Xtreme Dash" gimmick. This gimmick creates a sudden acceleration of the Beyblade's movement, while redirecting it toward the center part of the stadium. This results in a powerful attack intended to knock the opponent's combination in one of the three exit zones.
Exits and Scoring system
All three Stadium exits are located on one side of the stadium. The two smaller corner exits are called "Over Zones" and a 2 points "Over Finish" occurs when a Beyblade is knocked into these zones. Between the two Over Zones is a wider central exit, called the "Xtreme Zone". A 3 points "Xtreme Finish" occurs when a Beyblade is knocked into it.
Gallery