SYSTEM : BEYBLADE X
PRODUCT CODE : BX-07
TYPE : SET
RELEASE DATE : July 15th, 2023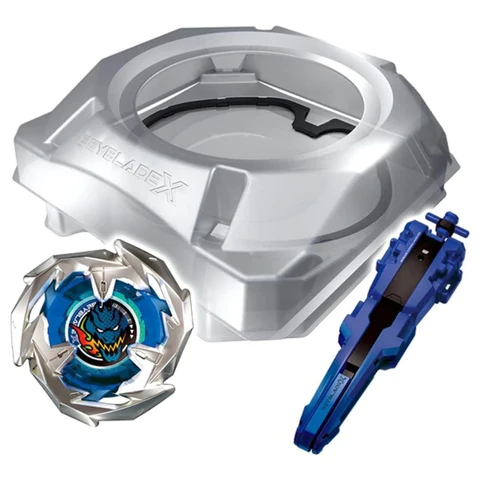 Avoid counterfeits ! You can find the authentic Start Dash Set by Takara Tomy on BEYBLADE TOYS
Description of the Start Dash Set
The Start Dash Set is the first Set released in the Beyblade X generation. It features the Xtreme Stadium, a String Launcher, a Launcher Grip and the Dran Sword 3-60F Beyblade.

This Set is one of the options players can choose to start their Beyblade X collection. The purchase of the Start Dash Set and the BX-08 3on3 Deck Set is enough to get all four regular Beyblades and Parts released on Beyblade X launch and create your first combinations.

All the items featured in this Set have unique colors. The Stadium is clear with a black X-Line, the String Launcher and the Launcher Grip are blue, and the Dran Sword 3-60F is also a unique version, with subtle color changes compared to the BX-01 Version.
Content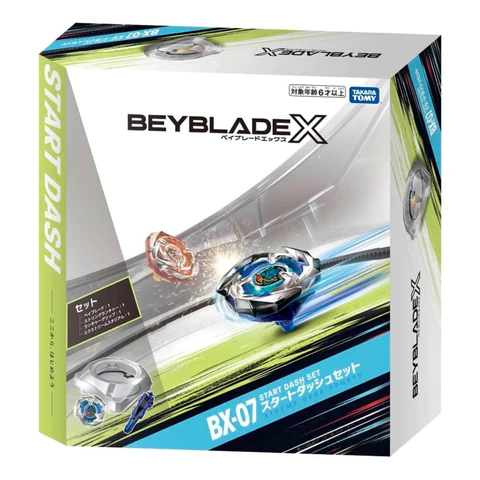 Gallery