SYSTEM : BEYBLADE X
PRODUCT CODE : BX-18
TYPE : LAUNCHER
RELEASE DATE : October 7th, 2023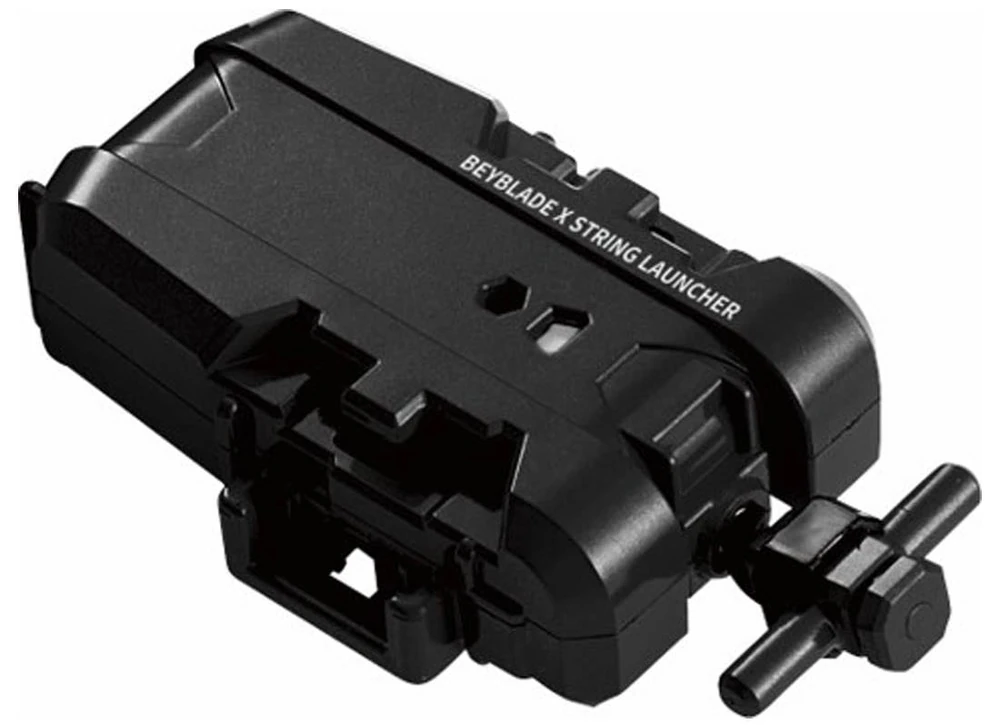 Avoid counterfeits ! You can find the authentic Beyblade X String Launcher by Takara Tomy on BEYBLADE TOYS
Description of the Beyblade X String Launcher
The Beyblade X String Launcher was released with the Start Dash Set on July 15th, 2023, and later individually on October 7th, 2023.

This launcher is sturdy, but it has less launch power than the ripcord launcher, available with many Starters from Beyblade X.

A Launcher Grip can be assembled on the left, right, and back of the launcher.
List of Beyblade X Products
You can find the Beyblade X String Launcher in the following products :
BX-07 Start Dash Set : String Launcher (Blue Ver.)
BX-18 String Launcher
BX-00 String Launcher (G2 Prize, Bronze Ver.)
BX-00 String Launcher (G2 Prize, Silver Ver.)
BX-00 String Launcher (G2 Prize, Gold Ver.)
Gallery