SYSTEM : BEYBLADE X
PRODUCT CODE : BX-08
TYPE : SET
RELEASE DATE : July 15th, 2023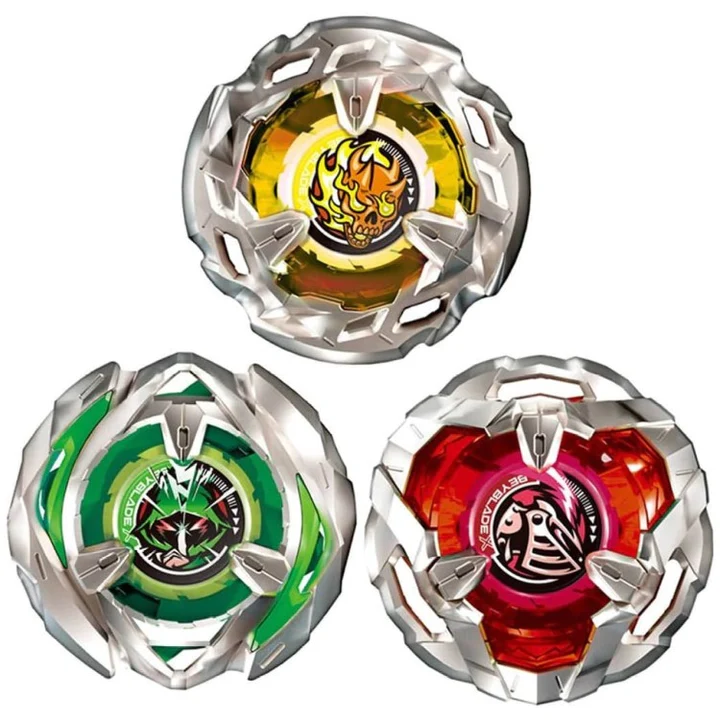 Avoid counterfeits ! You can find the authentic 3on3 Deck Set by Takara Tomy on BEYBLADE TOYS
Description of 3on3 Deck Set
The BX-08 3on3 Deck Set was released on July 15th, 2023, as part of the Xtreme Gear Sports system. It features three Beyblades, but there is no launcher included.

This Set is one of the options players can choose to start their Beyblade X collection. The purchase of the BX-08 3on3 Deck Set and the Start Dash Set is enough to get all four regular Beyblades and Parts released on Beyblade X launch and create your first combinations.

This Set features the following Beyblades (follow the links to read our complete articles) :
Content
Here is the complete list of all Xtreme Gear Sports Parts included in this Set. Follow the links for their detailed description.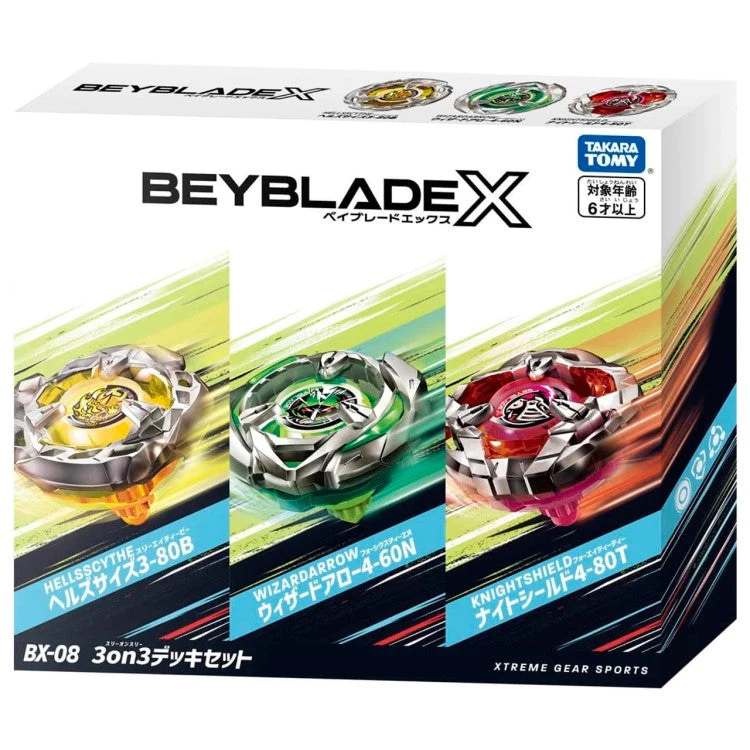 Hells Scythe 3-80B (Yellow)
Wizard Arrow 4-60N (Green)
Knight Shield 4-80T (Red)
Gallery