SYSTEM : DYNAMITE BATTLE
PRODUCT CODE : B-189
COMPONENT : PERFECT EVOLUTION GEAR (Armor)
WEIGHT : Approx. 15,5 g
RELEASE DATE : September 11th, 2021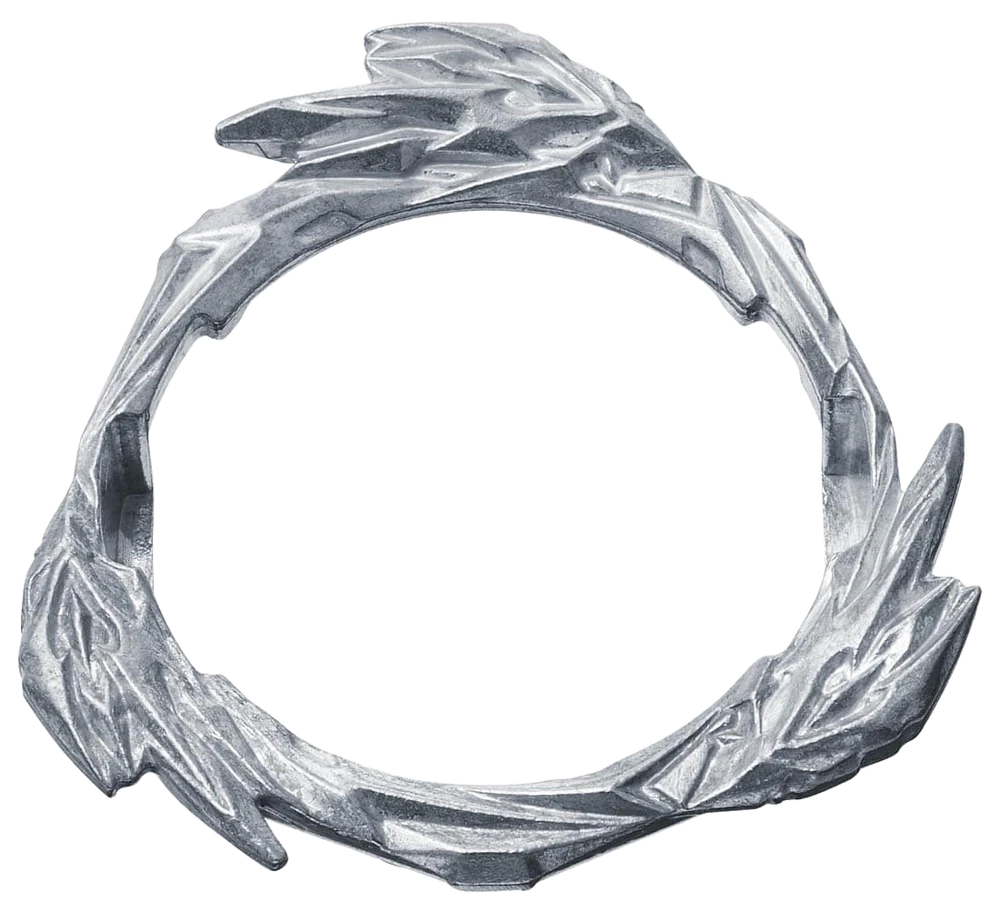 Description of L Gear
L Gear, found in the B-189 Guilty Longinus Karma Metal Destroy-2 Booster, is an armor compatible with the Dynamite, Devil, Dangerous and Divine blades. It can only be used in High Mode (it has to be placed on top of the blade).
Based on Guilty Longinus design, this armor features 3 heavy dragon heads, where most of this armor's weight is evenly distributed. This three-sided weight distribution has great synergy with the Dynamite blade and its three-sided shape. This synergy will result in more mobility when used in attack type combinations, thus moving in wider circles and hitting with more impact. Furthermore, it proves to be very efficient in any combination against opposite spin opponents, where High-Mode is usually preferred.

Overall, L Gear is a top tier upgrade, being the best armor available for Dynamite when used in High Mode. A must-have for competitive and non-competitive players alike.
List of Products
You can find the L Gear in the following products :
B-194-07 Random Booster Volume 27 : Dragoon V2 Tapered Zone' (Gold)