SYSTEM : BURST ULTIMATE
PRODUCT CODE : B-201
TYPE : BALANCE
COMPONENT : PERFORMANCE TIP
WEIGHT : Approx. 10,8 g
RELEASE DATE : August 6th, 2022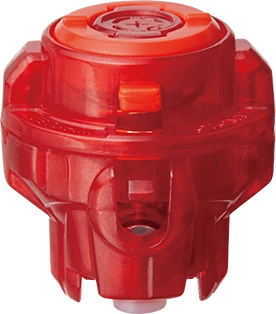 Description of Quattro'
Quattro' is the "dash" version of the Quattro performance tip. You can see our complete article on the Quattro driver here. The dash version of a driver has a stronger spring, increasing burst resistance significantly.

The increased burst resistance provided by the stronger spring make Quattro' more reliable than its predecessor, Quattro, whose burst resistance was poor to average at best.
Allowing the player to switch between four different tips, Quattro' does a great job as a balance driver, designed to counter any type of combination. The performances of each mode are good enough to make Quattro' a great driver in a non-competitive environment. However, none of the available modes is good enough for a competitive environment, where better options will be available in any of the three main types : attack, defense and stamina.

Therefore, Quattro' can be a great addition to your collection, but not a must-have for competitive players.
List of Beyblade Products
You can find the Quattro' performance tip in the following product :
B-201 Zest Achilles Customize Set : Zest Achilles Illegal Quattro'-4