SYSTEM : DYNAMITE BATTLE/BAKUTEN SHOOT
PRODUCT CODE : B-182-03
TYPE : ATTACK
SPIN DIRECTION : LEFT SPIN
WEIGHT : Approx. 52,3 g
OWNER : TYSON GRANGER
RELEASE DATE : April 24th, 2021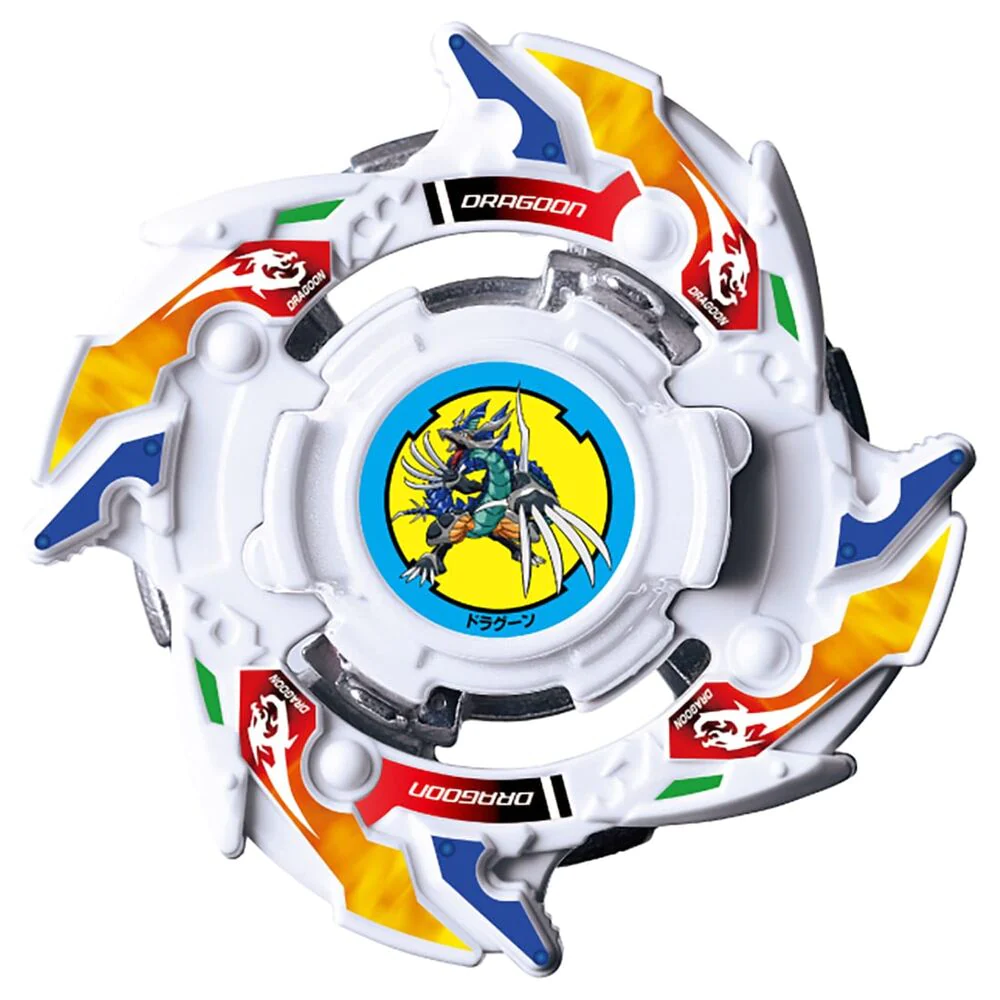 Avoid counterfeits ! You can find the authentic Dragoon V2 Wheel Xceed' by Takara Tomy on BEYBLADE TOYS
Description of Dragoon V2
Dragoon V2 Wheel Xceed' is a left-spin attack combination. It is the remake of one of the most popular Bakuten Shoot beyblades, the first generation of Beyblade, also known as the "plastic" generation.
While released in the Dynamite Battle system, Dragoon V2 doesn't feature a DB layer. Being a "plastic generation" remake, the layer is entirely made of plastic. Coming with Xceed', the stock combination does behave like an attack type bey, but it is not going to perform well against combos from the DB/BU era.
How to improve Dragoon V2
The stock combination comes with good components, but the layer is holding it back. Unfortunately, Dragoon V2 can only compete with other "plastic generation" remakes. Xceed' and Wheel are both outclassed in the Dynamite Battle system, but they used to be great components in the Superking layer system.
COMPETITIVE USE
Xceed' is an interesting attack driver, and the "6" armor included in this booster is a competitive stamina armor.
Final Thoughts on Dragoon V2
Dragoon V2 Wheel Xceed' has no real use in the Dynamite Battle system ; the best way to enjoy it is to put it against other "plastic" remakes released in the DB/BU systems. Therefore, we would recommend this model to collectors only.
LIST OF BEYBLADE COMPONENTS