SYSTEM : DYNAMITE BATTLE
PRODUCT CODE : B-190
TYPE : ATTACK
SPIN DIRECTION : RIGHT SPIN
WEIGHT : Approx. 64,7 g
OWNER : BEL DAIZORA
RELEASE DATE : October 2nd, 2021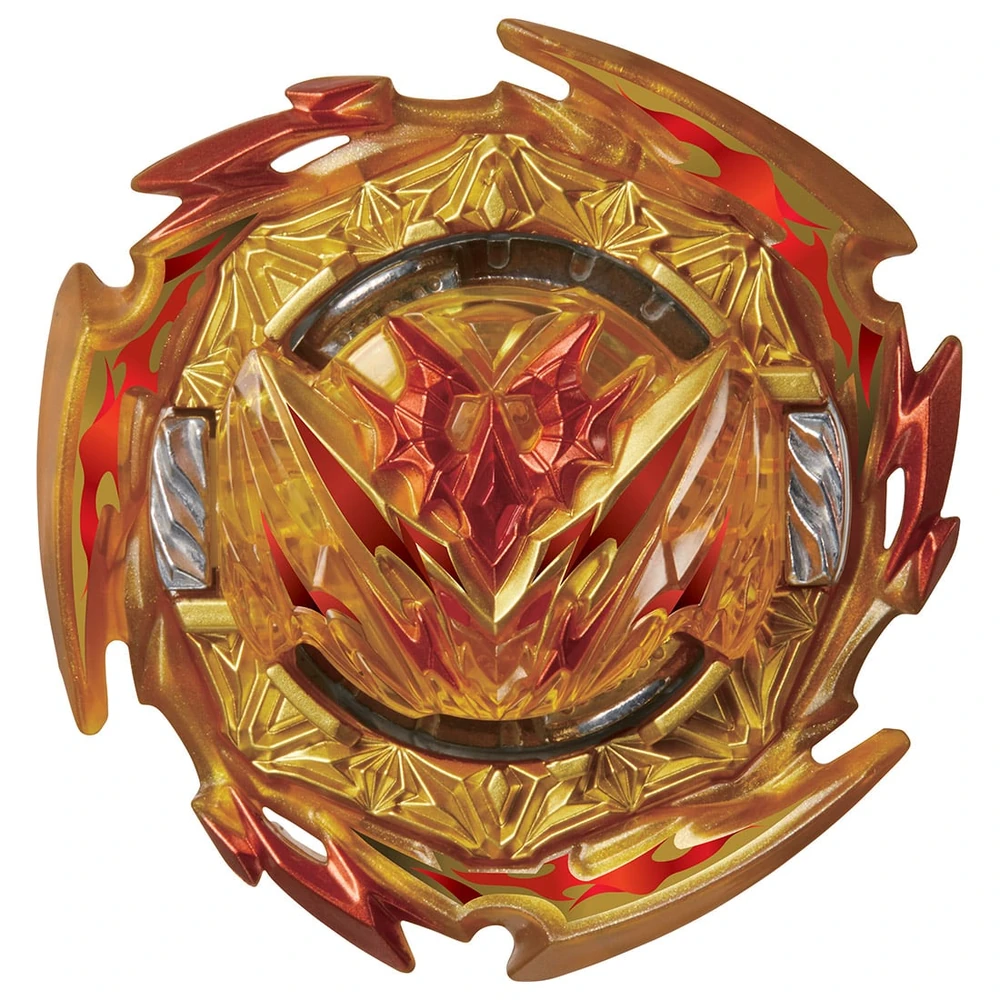 Avoid counterfeits ! You can find the authentic Dynamite Belial Nexus Venture-3 by Takara Tomy on BEYBLADE TOYS
Description of Dynamite Belial (Gold recolor)
Dynamite Belial Nexus Venture-3 is a gold recolored and slightly modified version of Dynamite Belial Nexus Venture-2. The only difference is the armor, with "3" in this model instead of "2". The "3" armor creates synergy with the three-sided blade, thus slightly increasing the combination's attack potential.
You can check our complete article on Dynamite Belial Nexus Venture-2 here.
Final Thoughts on Dynamite Belial (Gold recolor)
Since Dynamite Belial has a limited weight and does not feature a very aggressive shape, it cannot be a strong attack combination. As explained in our complete article, Belial is ultimately a great stamina combination, making the addition of the 3 armor (which is attack oriented) not very relevant. Therefore, if you don't already have Dynamite Belial Nexus Venture-2, then this recolored Beyblade can be a great addition in your collection.
Below you'll find the list of all the components from this product with a link to their detailed description.
LIST OF BEYBLADE COMPONENTS