SYSTEM : DYNAMITE BATTLE
PRODUCT CODE : B-185
COMPONENT : ARMOR
WEIGHT : Approx. 13,3 g
RELEASE DATE : May 29th, 2021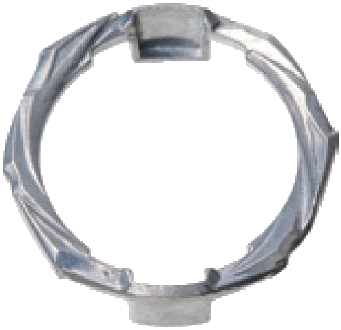 Description of the "3" Armor
Armors are used to modify or improve a combination's weight distribution.
The number "3" means that the weight is evenly distributed at three points. The three weight points of this armor will create synergy with the 3 main contact points of three-sided Blades, thus allowing the combination to hit harder and increase its movement. Therefore, "3" is a good armor in attack type combinations featuring three-sided Blades.

For competitive use, this armor is decent but is often considered as outclassed by the "9" armor : "9" has a similar weight distribution, but it has better stamina. If a player does not have "9" at his disposal, "3" is a decent alternative.
List of Beyblade Products
The "3" armor can be found in the following products :