SYSTEM : BURST ULTIMATE
PRODUCT CODE : B-198
TYPE : RANDOM BOOSTER
RELEASE DATE : May 28th, 2022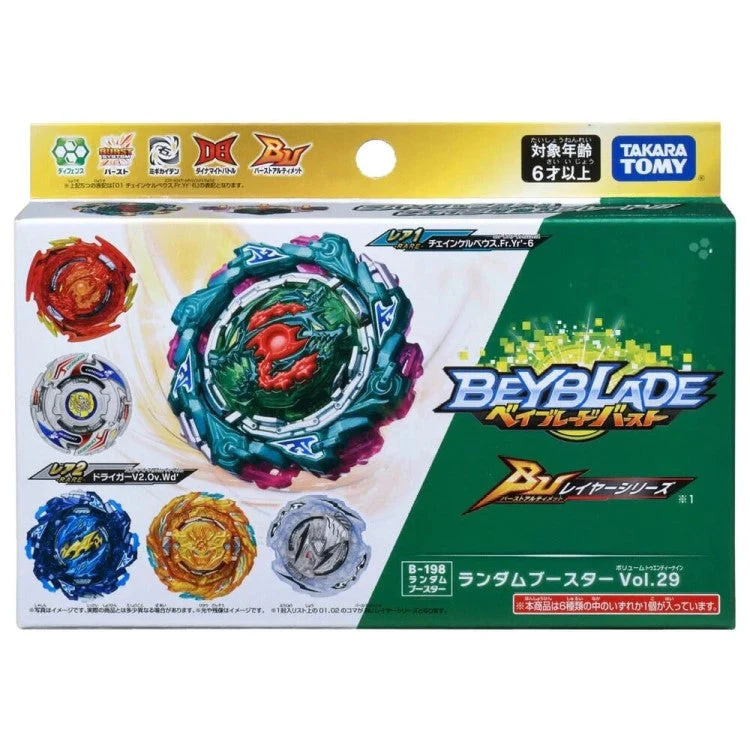 Avoid counterfeits ! You can find the authentic Random Booster Volume 29 by Takara Tomy on BEYBLADE TOYS
A random booster contains one beyblade from an assortment of 6 to 8 models. One or two models are "prize" beyblades, being the most difficult to find.
This Random Booster features two Prize Beys, Chain Kerbeus Fortress Yard'-6 and Driger V2 Over Wedge'. The Chain Blade, Kerbeus DB Core, Fortress Forge Disc, and Yard' Performance tip are all new components introduced with this Random Booster. The Wedge' and High Eternal Performance Tips are also new.

Driger V2 is a new Layer part of the plastic generation remakes series.
Here are all the models available in Random Booster Volume 29 :