SYSTEM : BURST ULTIMATE
PRODUCT CODE : B-198-05
TYPE : STAMINA
SPIN DIRECTION : LEFT SPIN
WEIGHT : Approx. 73,7 g
RELEASE DATE : May 28th, 2022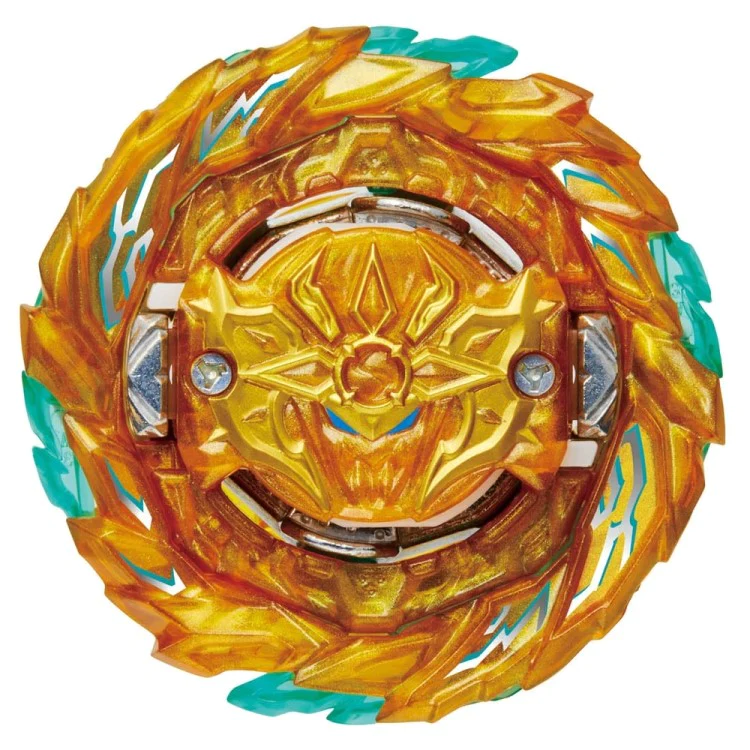 Avoid counterfeits ! You can find the authentic Roar Spriggan Fortress Kick-2 by Takara Tomy on BEYBLADE TOYS
Description of Roar Spriggan Fortress Kick-2
Roar Spriggan Fortress Kick-2 is a left-spin stamina type combination, released with the B-198 Random Booster Vol. 29 as part of the Burst Ultimate system on May 28th, 2022.

Intended to work as a stamina type combination because of the use of the Kick Performance Tip, this Beyblade also features good defense potential.

This stock combination behaves like a stamina type Beyblade, adopting a stationary behavior in the center area of the stadium.
Blade : Roar
Roar is a left-spin defense type blade, designed to prevent the combination from bursting. Roar features a gimmick : it begins the battle in the four bladed "Counter Mode", leaving four gaps between each blade. As the lock progresses during battle, the blade changes into the round "Defense Mode", with plastic wings filling the four gaps, giving the blade a perfectly round shape. See the complete article on the Roar Blade here.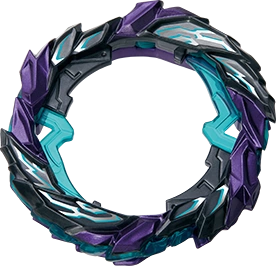 DB Core : Spriggan 1
Spriggan is a dual-spin DB core, allowing it to be used as a right-spin or a left-spin core. Spriggan has average burst resistance, making it outclassed by the Achilles and Spriggan 2 DB cores, both being dual-spin as well. See the complete article on the Spriggan 1 DB Core here.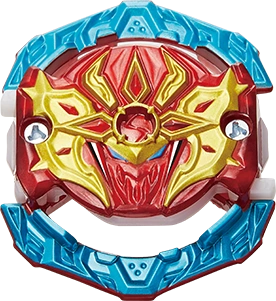 Forge Disc : Fortress
Fortress features an hexagonal shape, with six gaps separating the center from the edge of the Disc. Those gaps are designed to increase OWD (Outward Weight Distribution), which increases stamina potential. Furthermore, this Disc is one of the heaviest available in the Dynamite Battle and Burst Ultimate systems. See the complete article on Fortress here.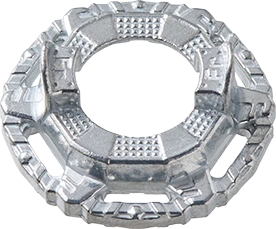 Performance Tip : Kick
Kick is a stamina type Performance Tip featuring a sharp, cone-shaped tip which sits under a fairly large plastic disc. This plastic ring can rotate, but its main purpose is to tilt thanks to a built-in springs mechanism. See the complete article on the Kick Performance Tip here.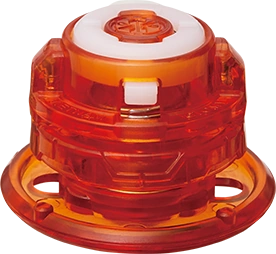 Armor : 2
The number "2" means that the weight is distributed at two points. With this Armor, the weight is evenly distributed in two opposite points. This even weight distribution brings balance and good stamina to any combination. See the complete article on the "2" Armor here.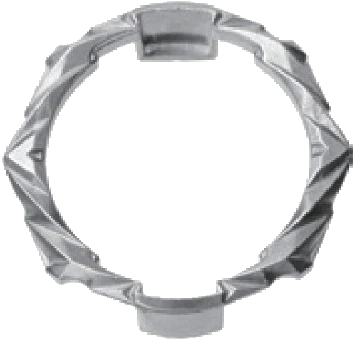 How to improve Roar Spriggan Fortress Kick-2
FRIENDLY USE
In a non-competitive environment, this stock combination can be improved as a stamina/defense oriented combo. If available, the Longinus or Bahamut DB Cores can be used as upgrades to Spriggan. Then, upgrading Kick may significantly improve performances. If the player wants to preserve a defense oriented identity, then Atomic', Moment (or Metal Universe if combined with the Bahamut DB Core) can all be good options.

Additionally, for a more stamina oriented combo, Bearing' can be a great choice.

COMPETITIVE USE
This Beyblade features two top tier competitive components : the "2" armor, and the Fortress Forge Disc.

"2" is a top tier armor designed to be used in stamina combinations, or in attack combinations featuring Blades such as Guilty. Fortress and its high OWD can be used in any type of combination, but its great synergy with the Guilty Blade usually makes it the preferred option in attack type combos featuring Guilty.
Final Thoughts on Roar Spriggan
Roar Spriggan Fortress Kick-2 is a good stock combination, featuring decent stamina and defense potential. None of its components have really poor performances, and the Roar is not very easy to find, making this model a great choice for collectors.

Furthermore, competitive players may be interested by the Fortress Forge Disc and a "2"armor.

Therefore, this Beyblade may not have enough real top tier components to attract competitive players, but it remains a good addition in any Beyblade collection nonetheless.

Below you'll find the list of all the components from this product with a link to their detailed description.
List of Beyblade Components