SYSTEM : DYNAMITE BATTLE
PRODUCT CODE : B-188
COMPONENT : CORE
SPIN DIRECTION : DUAL SPIN
WEIGHT : Approx. 7,9 g
RELEASE DATE : August 7th, 2021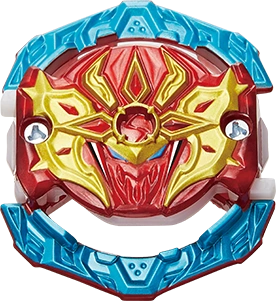 Description of the Spriggan 1 DB Core
Spriggan is a dual-spin DB core, allowing it to be used as a right-spin or a left-spin core. Spriggan is always sold with the tool required to change spin direction.
Spriggan has average burst resistance, making it outclassed by the Achilles and Spriggan 2 DB cores, both being dual-spin as well.
Therefore, Spriggan is not a must-have in your collection.
List of Beyblade Products
You can find the Spriggan DB core in the following products :