SYSTEM : DYNAMITE BATTLE
PRODUCT CODE : B-188
COMPONENT : ARMOR
WEIGHT : Approx. 13,9 g
RELEASE DATE : August 7th, 2021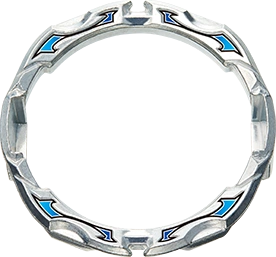 Description of the "0" Armor
First released with the B-188 Astral Spriggan Customize Set on August 7th, 2021, "0" is an Armor from the Dynamite Battle system.

The number "0" means that the weight is not distributed in any specific point. With the "0" armor, weight is just evenly distributed all over the armor, making it extremely well balanced. This very balanced weight distribution makes "0" highly versatile, but it will be ideal for defense and stamina type combinations.

Often compared to "10", depending on the weight of the copies at your disposal, "0" may be even better for competitive stamina combinations.

Therefore, this armor is a must-have in any player's collection.

List of Beyblade Products
You can find the "0" armor in the following products :
B-00 Astral Hello Kitty Over Revolve'-0