SYSTEM : DYNAMITE BATTLE
PRODUCT CODE : B-195
TYPE : DEFENSE
SPIN DIRECTION : RIGHT SPIN
WEIGHT : Approx. 77,5 g
RELEASE DATE : February 5th, 2022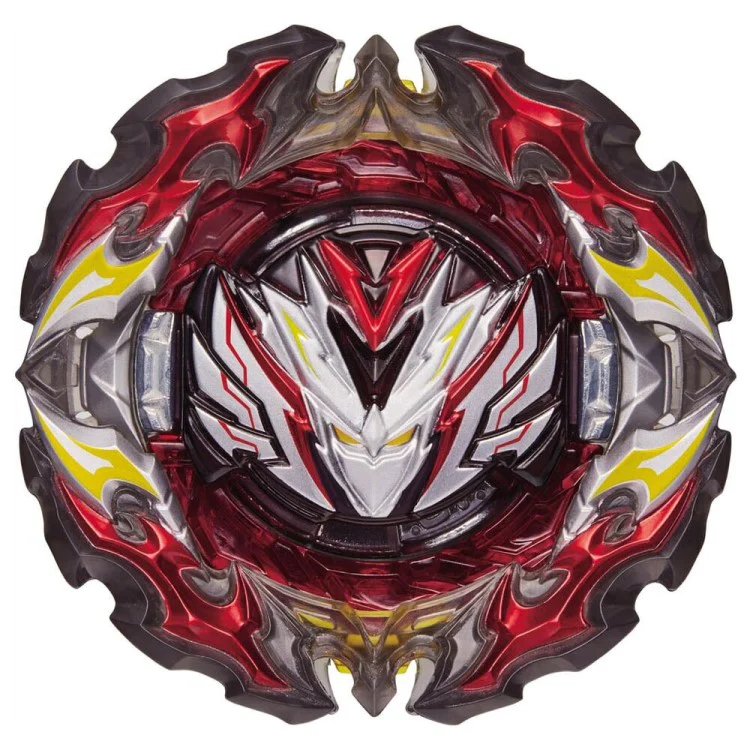 Avoid counterfeits ! You can find the authentic Prominence Valkyrie Over Atomic'-0 by Takara Tomy on BEYBLADE TOYS
Description of Prominence Valkyrie
Prominence Valkyrie Over Atomic'-0 is a right-spin defense type stock combination, featuring a color theme reminiscent of Dead Phoenix 0 Atomic, from the Cho-Z Layer system.

This Beyblade, like Prominence Phoenix Tapered Metal Universe-10, successfully delivers a real defense type identity. This stock combination has good mobility, typically moving in wide circles depending on launch power, but it remains fairly easy to control, especially in the DB standard stadium.

Prominence Valkyrie has good stamina and LAD potential, and it works just as intended, being a great counter against same-spin and opposite-spin attack combinations. Furthermore, the round, smooth shape of the Prominence blade can have decent results against opposite-spin stamina combos.

The Valkyrie 1 DB core returns with the "Bound attack" gimmick, which is in reality a great defensive tool. This DB core struggled in the attack type Savior Valkyrie Shot-7 stock combination, but it works really well in this defense oriented combo.
A quick word of warning regarding the Prominence Shield
Just a word of warning, there are two safety rules that players must keep in mind :
Do not try to remove the Prominence Shield from the stadium before the round has ended
The Prominence Shield can fly over the stadium walls when struck hard, so always keep the recommended body posture when playing
Prominence Valkyrie Normal and Heavy Modes
The Prominence Shield can be attached in two different ways : "Normal Mode" or "Heavy Mode". In normal mode the shield will be easily removed, in heavy mode it will be hard to knock off.

Choosing "normal mode" can be risky, but it can be rewarding as well. The removal of the Prominence Shield during the battle will result in a stamina loss, and a highly decreased knock-out resistance. However, if the opponent uses a fairly tall performance tip and/or a high mode combination, the Prominence blade becomes so thin without its shield it is capable of hitting the opponent's forge disc, or the lower part of its layer, causing the opponent's combination to destabilize.

Choosing the "heavy mode" is usually the safest option, allowing the combination to have decent stamina and great defense potential.
How to Improve Prominence Valkyrie
FRIENDLY USE
Prominence Valkyrie Over Atomic'-0 is a solid, strong stock combination. Players who liked the Phoenix Beyblades can replace the Valkyrie 1 DB core with Phoenix from B-191 Prominence Phoenix Tapered Metal Universe-10 to have a new "Perfect Phoenix" Beyblade. It is also possible to make it look like Dead Phoenix with the Phoenix DB core from the B-201 Zest Achilles Customize Set.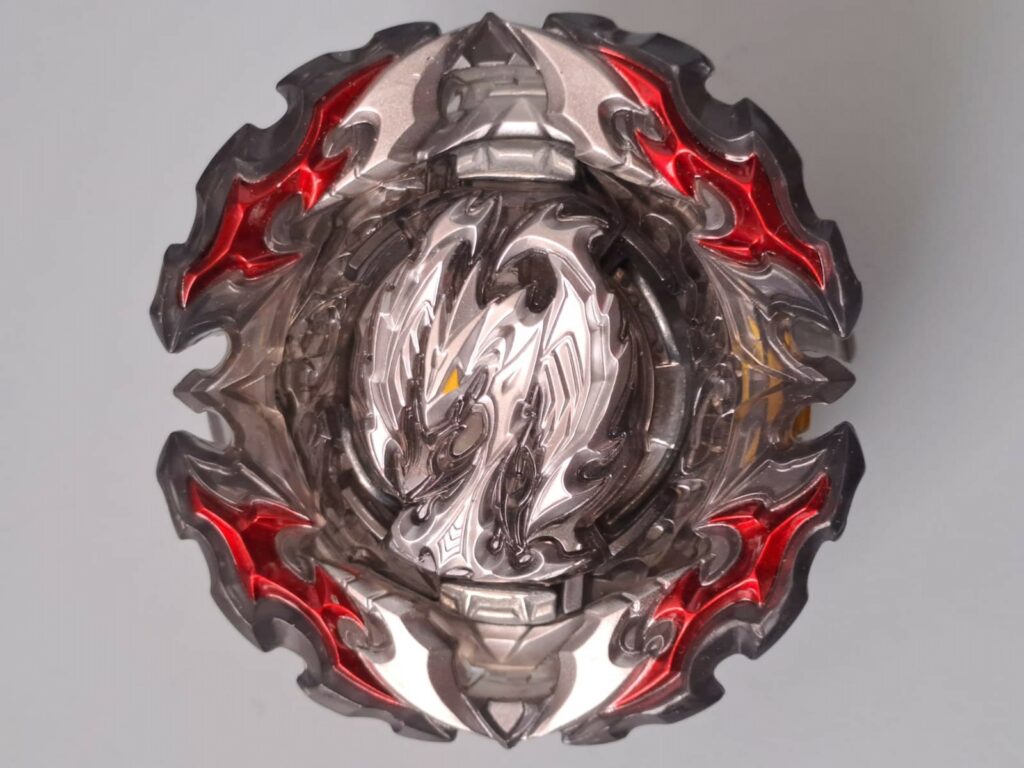 Performance wise, it is difficult to improve Prominence Valkyrie without altering its pure defense type identity. With the Prominence blade usually struggling in same-spin stamina match-ups, you may want to upgrade Atomic' for a stamina type performance tip, but the combination would end up being really strong for use with family and friends having a limited number of components at your disposal. Therefore we would recommend Mobius and Mobius Drift as alternatives to preserve the defensive identity of the stock combo.
COMPETITIVE USE
The Prominence Valkyrie Over Atomic'-0 stock combination could find a niche use in opposite-spin battles in a competitive environment if you don't have many Beyblades at your disposal.
Over and the "0" armor are highly versatile top-tier components, but they are usually preferred in stamina/defense combinations. If you don't have those components in your collection, then this Beyblade is a great opportunity to put your hands on it.

Valkyrie 1 is not on the top of competitive players priority list, but it can be used to good effect in stamina and defense combinations as well. If you are starting your Beyblade collection and plan to join tournaments, Valkyrie is definitely a part you can play with.

If you cannot have too many models at your disposal, then you could keep the stock combo and try to replace Atomic' with Drift (Prominence Valkyrie Over Drift-0).
All you need is a more competitive blade and performance tip to create a competitive combo. Wind or Dynamite + F Gear are top tier right-spin stamina blades, and drivers such as Bearing Drift or High Xtend+' are good options to finalize your stamina combo.

For example, the combination could be something like : Dynamite+F Gear Valkyrie Over Bearing Drift-0.
Final Thoughts on Prominence Valkyrie
For competitive players in need of the Over forge disc and the "0" armor, then Prominence Valkyrie is a must have. Overall, for players making their first steps in tournaments or players looking to build a balanced collection of Beyblades in a friendly environment, this Beyblade is a great, highly recommendable choice.

Below you'll find the list of all the components from this product with a link to their detailed description.
LIST OF BEYBLADE COMPONENTS