SYSTEM : DYNAMITE BATTLE
PRODUCT CODE : B-186-01
COMPONENT : ARMOR
WEIGHT : Approx. 13,3 g
RELEASE DATE : June 26th, 2021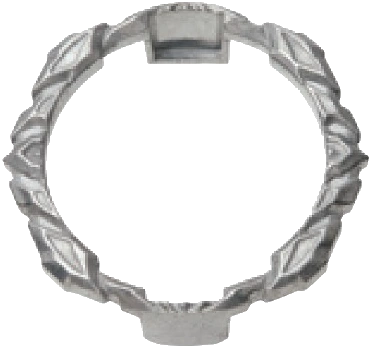 Description of the "10" Armor
Armors are used to modify or improve a combination's weight distribution.
The number "10" means that the weight is evenly distributed at ten points. There are five points on each side of the armor making the weight evenly distributed at both sides of the armor. This weight distribution results in a perfectly balanced armor.

For competitive use, "10" armor is considered as one of the best armors for stamina/defense combinations in the western community. "10" great stamina make it versatile, it can be used in any type of combination.

Therefore, "10" is a must-have armor in any player's collection.
List of Beyblade Products
The "10" armor can be found in the following products :
B-186-03 Random Booster Volume 26 : Dranzer V2 0Cross Reboot' (comes with a recolored "10")
B-202-05 Random Booster Volume 30 : Xiphoid Belial Karma Destroy'-10
B-203 Ultimate Fusion DX Set : King Helios MR Giga Zeal-10
B-206 Barricade Lucifer Illegal Bearing Mobius-10