SYSTEM : BURST ULTIMATE
PRODUCT CODE : B-198-02
TYPE : ATTACK
SPIN DIRECTION : RIGHT SPIN
WEIGHT : Approx. 70 g
RELEASE DATE : May 28th, 2022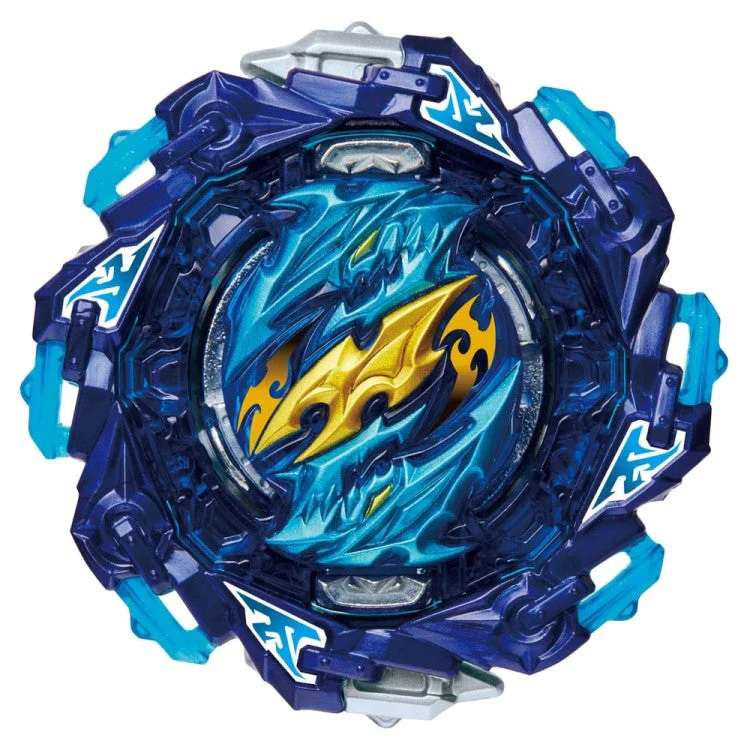 Avoid counterfeits ! You can find the authentic Chain Ragnaruk Tapered Accel'-10 by Takara Tomy on BEYBLADE TOYS
Description of Chain Ragnaruk Tapered Accel'-10
Chain Ragnaruk Tapered Accel'-10 is a right-spin attack type combination, released with the B-198 Random Booster Vol. 29 as part of the Burst Ultimate system on May 28th, 2022.

Intended to work as an attack type combination because of the use of the Accel' Performance Tip, this Beyblade real purpose is to give players access to new or relatively rare components.

This stock combination behaves like an attack type Beyblade, but the Blade used is defense oriented.
Blade : Chain
The Chain Blade is a defense oriented Blade featuring a gimmick : it has six movable chains along its perimeter. The purpose of those movable chains is to absorb shocks and repel attacking Beyblades. See the complete article on Chain Blade here.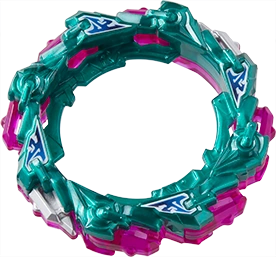 DB Core : Ragnaruk
Ragnaruk is an average DB Core, featuring decent stamina and burst resistance. See the complete article on the Ragnaruk DB Core here.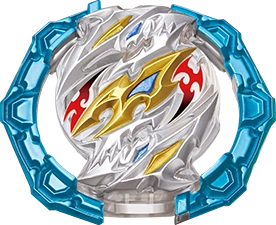 Forge Disc : Tapered
Tapered is a conical shaped Forge Disc featuring high OWD (Outward Weight Distribution). It is a versatile Forge Disc which may add mobility to the combination. See the complete article on Tapered here.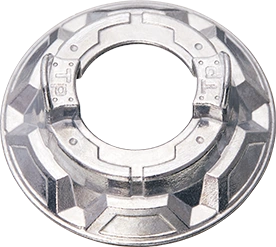 Performance Tip : Accel'
Accel' is an attack type Performance Tip, featuring a flat plastic tip. It is the Dash variant of the Accel driver, the first attack type Performance Tip in the Beyblade Burst generation. It is not as aggressive as rubber drivers such as Xtreme', but it does not suffer from wear and it has better stamina. This driver is outclassed but remains a reliable yet non-competitive option to use in attack type combinations. See the complete article on Accel' here.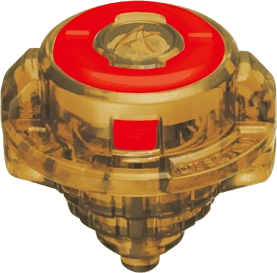 Armor : 10
The number "10" means that the weight is evenly distributed at ten points. There are five points on each side of the armor making the weight evenly distributed at both sides of the armor. This weight distribution results in a perfectly balanced armor. See the complete article on the "10" Armor here.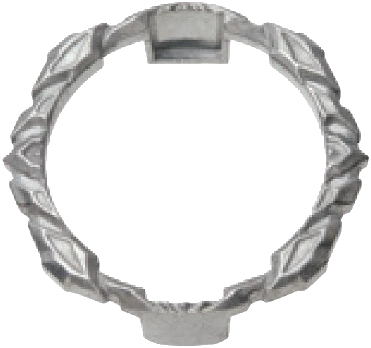 How to improve Chain Ragnaruk Tapered Accel'-10
FRIENDLY USE
In a non-competitive environment, replacing Accel' with a good defense Performance Tip will improve this Beyblade's performances. Drivers such as Atomic', Metal Universe or a good copy of Moment will preserve Chain Ragnaruk defense type identity while increasing its stamina potential. Strong stamina drivers such as Bearing' can push this Beyblade's performances further.
COMPETITIVE USE
This Beyblade only features one component that can find use in a competitive environment : the "10" armor. "10" is highly versatile, and is one of the best Armors in the Dynamite Battle and Burst Ultimate systems.

If a player does not have many options at his disposal, the Ragnaruk DB Core and the Tapered Forge Disc can be alternative options. While not top-tier, these components are reliable enough to be used in any combination type with some degree of success.
Final Thoughts on Chain Ragnaruk
Chain Ragnaruk Tapered Accel'-10 is a hybrid Beyblade, resulting in a stock combination that cannot get good results without a few modifications. Featuring only one real top tier component, the "10" Armor, this model is not a must have for competitive players.

However, it is an opportunity for collectors to get the defense oriented Chain Blade, and the Accel' Performance Tip that can be used as an alternative attack type driver when playing in the DB standard stadium.


Below you'll find the list of all the components from this product with a link to their detailed description.
List of Beyblade Components