SYSTEM : DYNAMITE BATTLE
PRODUCT CODE : B-194-05
TYPE : ATTACK
SPIN DIRECTION : LEFT SPIN
WEIGHT : Approx. 69,4 g
RELEASE DATE : December 29th, 2021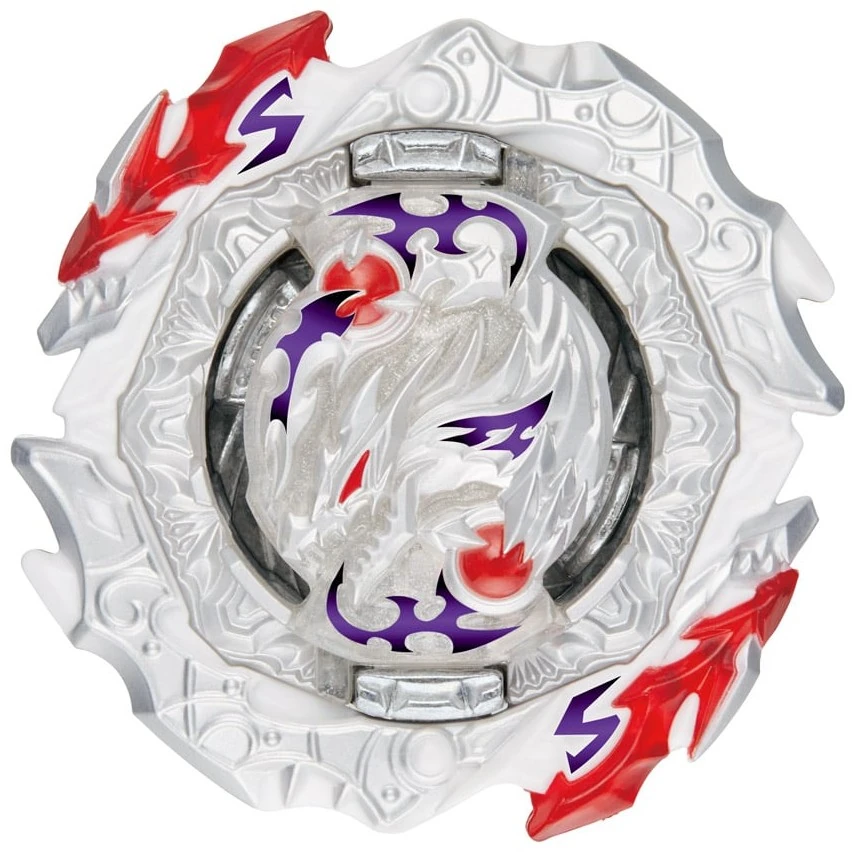 Avoid counterfeits ! You can find the authentic Astral Fafnir Karma Venture-0 by Takara Tomy on BEYBLADE TOYS
Description of Astral Fafnir Karma Venture-0
Astral Fafnir Karma Venture-0 is a left-spin attack type combination, released with the B-194 Random Booster Vol. 27 as part of the Dynamite Battle system on December 29th, 2021.

This Beyblade features some good components, but the combination lacks synergy to have good results.

The Venture Performance Tip allows this stock combination to behave like an attack type Beyblade. Banked shots can create agressive movements, but flower patterns will be difficult to maintain.

Furthermore, the white recolored Venture driver is required to assemble the Holy King Belial Beyblade.
Blade : Astral
Astral is a dual-spin Blade featuring a four blades design. This Blade has high stamina and decent spin-equalizing potential, especially in left-spin mode. See the complete article on the Astral Blade here.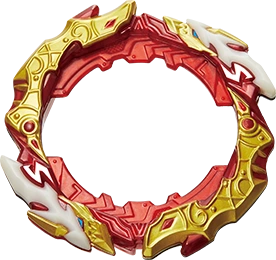 DB Core : Fafnir
Fafnir is a left-spin DB core, featuring four strong locks. It is an average DB Core, with decent stamina potential and burst resistance. This DB Core is outclassed by Bahamut and Longinus. See the complete article on the Fafnir DB Core here.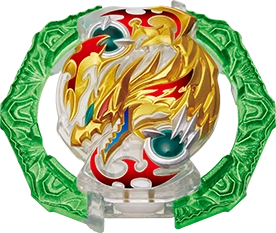 Forge Disc : Karma
Karma features an aggressive perimeter, made of ten small upward sloping blades. This design is intended to create down force in a right-spin combination, and upper force in a left-spin combination. This Forge Disc is outclassed in the Dynamite Battle and Burst Ultimate because of its lack of weight and OWD. See the complete article on Karma here.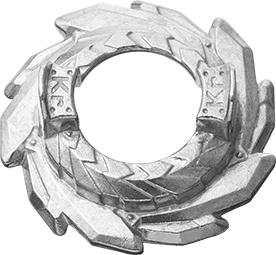 Performance Tip : Venture
Venture is an attack type performance tip, featuring a flat plastic tip sitting right under a rubber ring. Friction between the stadium floor and the rubber ring results in sudden accelerations of the combination. See the complete article on Venture here.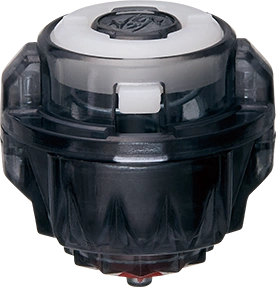 Armor : 0
The "0" Armor weight is evenly distributed all over the armor, making it extremely well balanced. This very balanced weight distribution makes "0" highly versatile, but it will be ideal for defense and stamina type combinations. See the complete article on the "0" Armor here.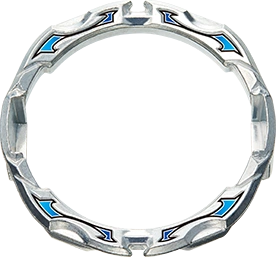 How to improve Astral Fafnir Karma Venture-0
FRIENDLY USE
In a non-competitive environment, the top priority is create more synergy in the combination. Replacing the Karma Forge Disc with any other heavier disc featuring more OWD will improve performances. Forged Discs such as Fortress, Over, Giga or Tapered are all good options.

Then, Venture needs to be replaced with any stamina/defense type Performance Tip featuring decent stamina potential. Defense type drivers provide mobility, while keeping the combination easy to control. Performance Tips such as Atomic' or Moment can have decent performances.

Drivers such as High Xtend+', Drift, Bearing' are all great options if more stamina is required.
COMPETITIVE USE
While outclassed by the Burst Blade, Astral remains a strong Blade that can be used in tournaments. The "0" Armor is one of the best Armors available, perfect for stamina combos.

Due to its design, Astral is better in left-spin mode, featuring increased spin-equalization potential. Therefore, strong left-spin DB Cores Longinus or Bahamut would be the preferred options. Burst Longinus Giga Drift-2

Then, Over or Giga are great Forge Discsfor stamina combinations, and drivers such as Drift, Bearing' or High Xtend+' are all competitive Performance Tips. Additionally, if Bahamut is preferred to Longinus, then Metal Drift can be used safely as well.

Therefore, an example of competitive combination based on this B-194-05 model can be : Astral Longinus Giga High Xtend+'-0
Final Thoughts on Astral Fafnir
Astral Fafnir Karma Venture-0 is not a strong stock combination due to a lack of synergy between the components. However, this model features several good parts, including the recolored Venture Performance Tip required to assemble Holy King Belial.

Therefore, this Beyblade is a not necessarily a must have for competitive players, but it can be a great model for collectors.

Below you'll find the list of all the components from this product with a link to their detailed description.
List of Beyblade Components