SYSTEM : DYNAMITE BATTLE
PRODUCT CODE : B-182
COMPONENT : CORE
SPIN DIRECTION : LEFT SPIN
WEIGHT : Approx. 6,9 g
RELEASE DATE : May 29th, 2021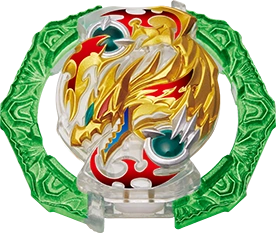 Description of the Fafnir DB Core
First released with the B-182 Vanish Fafnir Tapered Kick-3 Booster as part of the Dynamite Battle system on May 29th, 2021, Fafnir is a left-spin DB core, featuring four strong locks.

It is an average DB Core, with decent stamina potential and burst resistance. For players who are just starting their Beyblade collection, then Fafnir is good enough to be used in any left-spin combination.

For a competitive use, Fafnir is outclassed by Bahamut, which has very high burst resistance, and Longinus because of its heavy weight and increased stamina.

Therefore, Fafnir is not a must-have for competitive players.
List of Beyblade Products
The Fafnir DB core can be found in the following products :