SYSTEM : DYNAMITE BATTLE
PRODUCT CODE : B-194-04
TYPE : DEFENSE
SPIN DIRECTION : LEFT SPIN
WEIGHT : Approx. 74 g
RELEASE DATE : December 29th, 2021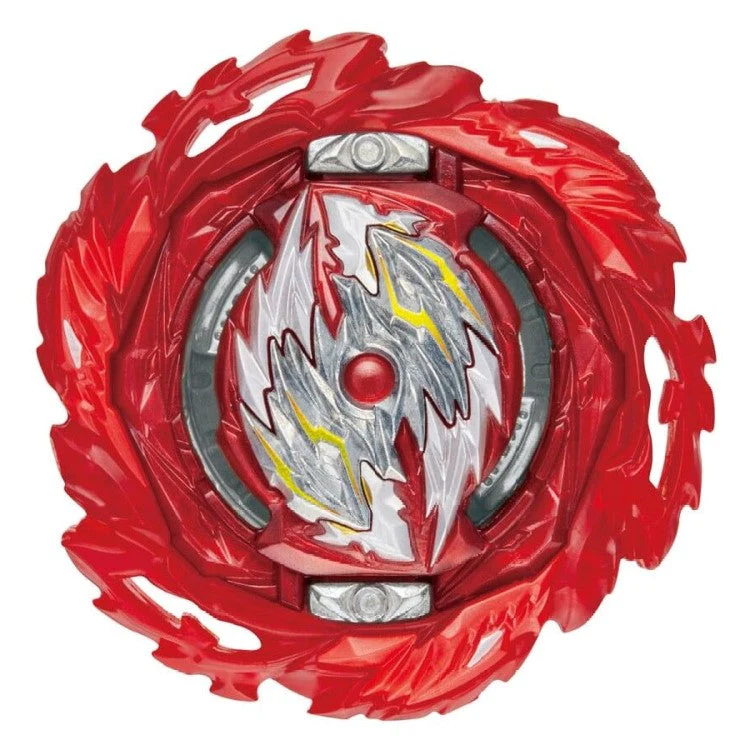 Avoid counterfeits ! You can find the authentic Vanish Longinus Nexus Moment-7 by Takara Tomy on BEYBLADE TOYS
Description of Vanish Longinus Nexus Moment-7
Vanish Longinus Nexus Moment-7 is a left-spin defense type combination, released with the B-194 Random Booster Vol. 27 as part of the Dynamite Battle system on December 29th, 2021.

This Beyblade features several high quality components, providing high stamina and spin-equalization potential. The Nexus Forge Disc is not a special, recolored version, but it can be used to assemble the Holy King Belial Beyblade.

This stock combination behaves like a defense type Beyblade, moving in circles when launched hard.


Blade : Vanish
Entirely made of rubber, Vanish is a left-spin stamina Blade, featuring high stamina and spin-equalizing potential. It is one of the strongest stamina Blades available in the Dynamite Battle and Burst Ultimate systems. See the complete article on the Vanish Blade here.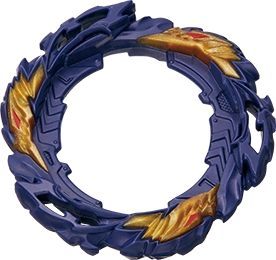 DB Core : Longinus
Longinus is a left-spin DB core featuring two metal dragon heads and three locks. It is a heavy, highly competitive and versatile DB Core. See the complete article on the Longinus DB Core here.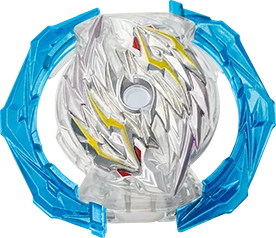 Forge Disc : Nexus
Nexus features eight blades divided among an upper and a lower section. This Forge Disc is compatible with two different Evolution Gears : S Gear and D Gear. See the complete article on Nexus here.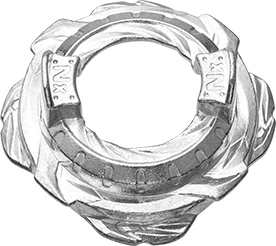 Performance Tip : Moment
Moment is a defense type Performance Tip, featuring a ball-shaped tip surrounded by a free-spinning bell-shaped plastic ring. The plastic ring can spin freely and tilt at an angle. This driver has high stamina potential. See the complete article on Moment here.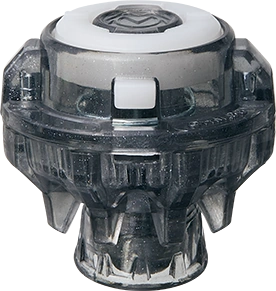 Armor : 7
The number "7" means that the weight is evenly distributed at seven points. With the "7" armor, we have four points on one side and three on the opposite side, making the armor unbalanced. This weight distribution was intended to increase the attack potential of a combination. See the complete article on the "7" Armor here.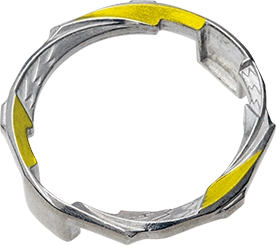 How to improve Vanish Longinus Nexus Moment-7
FRIENDLY USE
In a non-competitive environment, upgrading this stock combination is fairly easy. First and foremost, the Armor "7" needs to be replaced, because of how unbalanced it is. There are several good options to experiment with : 0, 2, 10, and 6 can be used to improve the combination's stamina potential.

If S Gear is available, it can be used in free-spin mode to great effect in this combination.

With those two modifications, the combo is already quite strong, almost competitive.
COMPETITIVE USE
This stock combination is almost competitive, only requiring a few upgrades to be used in tournaments. As mentioned above, the priority is to replace the unbalanced "7" Armor with 0, 2, 10, or 6.

Then, S Gear can be used in free-spin mode to upgrade the Nexus Forge Disc. If S Gear is not available, then discs such as Over or Giga can be used to replace Nexus.

Finally, replacing Moment with a good stamina Performance Tip will make the combination competitive. With the Longinus DB core equipped, then drivers such as Drift, Bearing Drift, Bearing' or High Xtend+' can be used.

Additionally, if Bahamut is preferred to Longinus, then Metal Drift can be used safely as well.

Therefore, an example of competitive combo based on this B-194-04 model could be : Vanish Longinus Nexus+S Gear Bearing Drift-0.
Final Thoughts on Vanish Longinus
Vanish Longinus Nexus Moment-7 is an interesting Beyblade, making the most of the Vanish Blade defense potential.

Furthermore, this model is an opportunity to get three top tier components and a very good Performance Tip. Vanish, Longinus and Nexus (combined with S Gear) are competitive components that can be used in the same combination. Moment is not a top tier driver, but it features good defense and stamina potential.

Therefore, this Beyblade is a must have for competitive and non competitive players alike.

Below you'll find the list of all the components from this product with a link to their detailed description.
List of Beyblade Components