SYSTEM : DYNAMITE BATTLE
PRODUCT CODE : B-191
COMPONENT : CORE
SPIN DIRECTION : RIGHT SPIN
WEIGHT : Approx. 10,6 g
RELEASE DATE : October 9th, 2021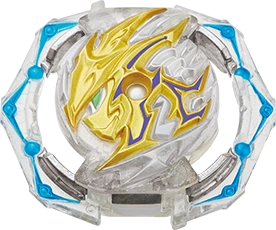 Description of the Perseus DB Core
First released with B-191 Overdrive Special Starter Set as part of the Dynamite Battle system on October 9th, 2021, Perseus is a right-spin DB core featuring four strong, thick locks and a gimmick.

As shown on the picture above, Perseus features four metal parts, two on each side of the DB core. This increases Perseus weight dramatically, resulting in different beneficial attributes.

Increased weight on the DB core results in higher inertia, which creates high stamina potential. Furthermore, the heavy weight of a core such as Perseus also results in high knock-out and burst attack potential.

In terms of defense, Perseus has good to great burst resistance thanks to its four strong locks, but it is outclassed by other DB cores such as Kerbeus and Belial 2.
Final Thoughts on Perseus
The heavy weight, attack and stamina potential are features and attributes that make Perseus a top-tier, competitive component. An absolute must-have in any player's collection.
List of Beyblade Products
You can find the Perseus DB core in the following products :