SYSTEM : XTREME GEAR SPORTS
PRODUCT CODE : BX-04
TYPE : DEFENSE
SPIN DIRECTION : RIGHT SPIN
OWNER : MULTI NANAIRO
WEIGHT : Approx. 41,3 g
RELEASE DATE : July 15th, 2023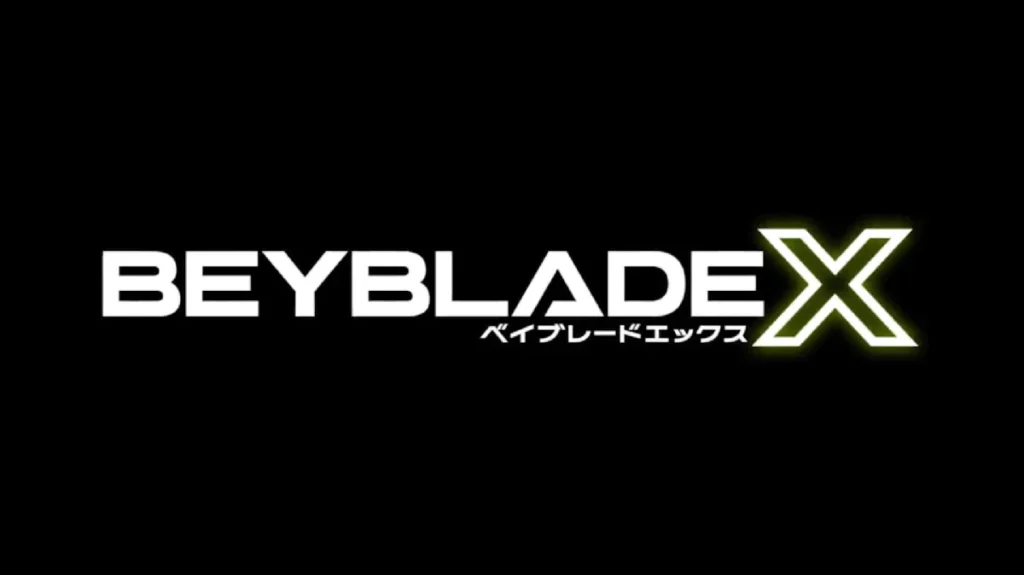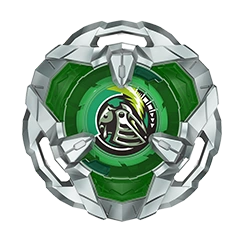 Avoid counterfeits ! You can find the authentic Knight Shield 3-80N by Takara Tomy on BEYBLADE TOYS
Description of Knight Shield 3-80N
Knight Shield 3-80N is a defense type combination, the first defense Beyblade released in the Beyblade X generation.
This Beyblade is one of the strongest stock combinations released in Beyblade X. The combination can be launched with force and confidence, and still remain steady right in the center of the stadium. Therefore, this stock combo is very stationary, making it easier to control. The combination's main purpose is to counter strong attack types, being able to mitigate heavy hits from such Beyblades. While the Knight Shield Blade does not have the stamina potential of Blades such as Hells Scythe, the Needle Bit compensates for that weakness with its low contact surface and friction.

Therefore, Knight Shield 3-80N can be a real threat to strong attack type combinations, making it a real defense type stock combo. In some circumstances, depending on the launch power of the players, this combination may even display surprisingly good stamina potential.

However, the very sharp shape of Needle creates a tendency to tilt over fairly early in the battles, resulting in increased scraping risk and decreased stamina potential. Furthermore, while the combination can be safe for an extended period of time due to its stationary behavior, the very low friction of Needle along with its poor to average burst resistance can result is sudden knock-outs and bursts.

The Ratchet height (8mm) can also be a weakness, making the combination easier to be struck from below. This, combined with Needle's weakness, can make the combination easier to destabilize.

Overall, Knight Shield 3-80N is a great stock combination, which is capable of good results against any combo type. On the other hand, it also has weaknesses that can be exploited, especially by lower combinations.
How to Improve
This stock combination may be improved by taking advantage of the Blade's defense potential. One option is to simply replace Needle with Taper, making the combo very efficient as in a counter-attack role. 3-80 does not necessarily need to be replaced in this combination.

Using Taper will obviously create aggressive movements compared to Needle, allowing the combination to dodge incoming hits and/or counter attack types with efficiency. The decent attack potential of a Knight Shield 3-80T combo also allows to hunt stamina combinations and potentially burst or knock them out. However, this option will suffer against pure stationary combination with high stamina levels. In this scenario the use of Taper will most likely result in a loss by Spin finish.

Another option is to replace Needle with High Needle, which will preserve the stationary behavior of the stock combination while significantly improving its stamina potential. The Knight Shield Blade fairly high recoil can result in lucky knock-outs in stamina match-ups, and it may be able to repel attacks from the opponent. Additionally, High Needle tends to create more movement than Needle early in the battle, giving the combination a chance to dodge early heavy hits.

However, High Needle features the same weaknesses as Needle. It can be destabilized, creating a scraping risk, and it also has a the same tendency to tilt over fairly quickly in a pure stamina contest. Furthermore, a lack of control when launching a High Needle combo can result in high stamina loss, since the Bit will have a harder time to re-balance the combination.

With this second option, often used in tournaments, players usually keep the 3-80 Ratchet. However, the 3-60 Ratchet can be experimented with, depending on the environment (opponents, opposing Beyblades etc.).
Final Thoughts
Knight Shield 3-80N is one of the strongest stock combinations available. Furthermore, all the components from this Starter can be used in a competitive environment, making it a must have.
Xtreme Gear Sports Parts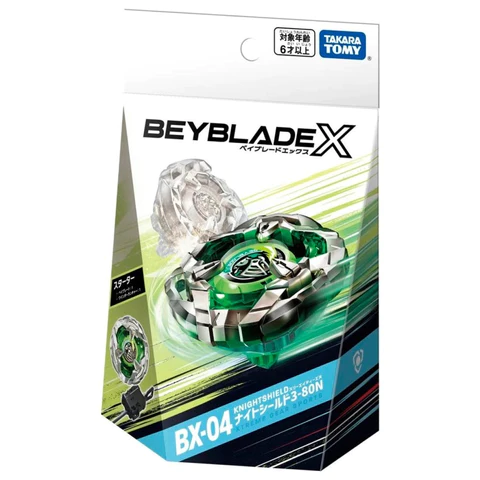 Variants