SYSTEM : XTREME GEAR SPORTS
PRODUCT CODE : BX-14-04
TYPE : ATTACK
SPIN DIRECTION : RIGHT SPIN
WEIGHT : Approx. 41,5 g
RELEASE DATE : September 9th, 2023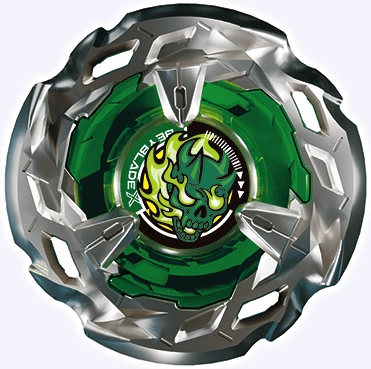 Avoid counterfeits ! You can find the authentic Hells Scythe 4-80LF by Takara Tomy on BEYBLADE TOYS
Description of Hells Scythe 4-80LF
Hells Scythe 4-80LF is a right-spin attack type combination, released as part of the BX-14 Random Booster Vol.1 on September 9th, 2023.

This Beyblade has a very aggressive behavior, relying on early hits to knock the opponent out because of Low Flat poor stamina potential. The recoil-laden nature of the Hells Scythe Blade combined with the sudden accelerations of the Bit can result in spectacular strikes. This stock combination is not top-tier, but it showcases how incredibly versatile this Blade can be.
How to Improve
The Hells Scythe Blade high stamina and recoil can be used with great success in attack type combinations, even though the most popular choice is to combine it with stamina Bits. To take advantage of the Blade's attack potential, the 4-80 Ratchet is a good option, but it could be replaced by 3-80. If the combination's height is an issue, being struck from below too often, then 4-60 can be experimented with.

Next, Low Flat is an extreme choice. The Blade's high recoil combined with "LF" sudden accelerations may result in an unpredictable, hard to control combination, but it can get results nonetheless. Therefore, replacing Low Flat with Taper or Flat will increase stamina potential and make the combo a bit more predictable and easy to control.
Final Thoughts
Hells Scythe 4-80LF is a good combination, but its real value lies in the quality of its Parts ; the top-tier, highly versatile Hells Scythe Blade is always a must have. The 4-80 Ratchet is a welcome option when experimenting with combinations. Low Flat, one of the two new Parts introduced in this Random Booster, is the most aggressive attack Bit available.

Therefore, while the stock combination may not be top-tier, it gives access to strong Xtreme Gear Sports Parts that can be used in other customized combos.
Xtreme Gear Sports Parts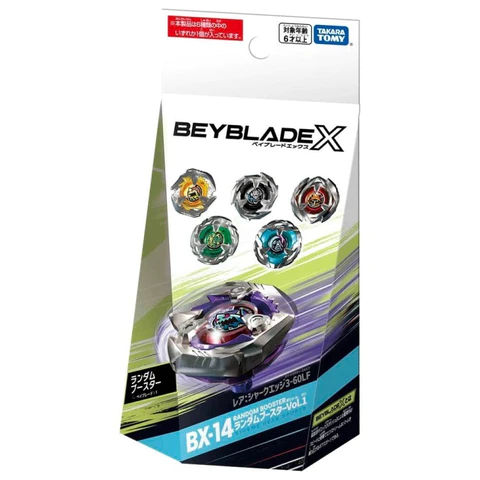 Variants