SYSTEM : XTREME GEAR SPORTS
PRODUCT CODE : BX-19
TYPE : DEFENSE
SPIN DIRECTION : RIGHT SPIN
OWNER : CHO PAN
WEIGHT : Approx. 41,65 g
RELEASE DATE : November 2nd, 2023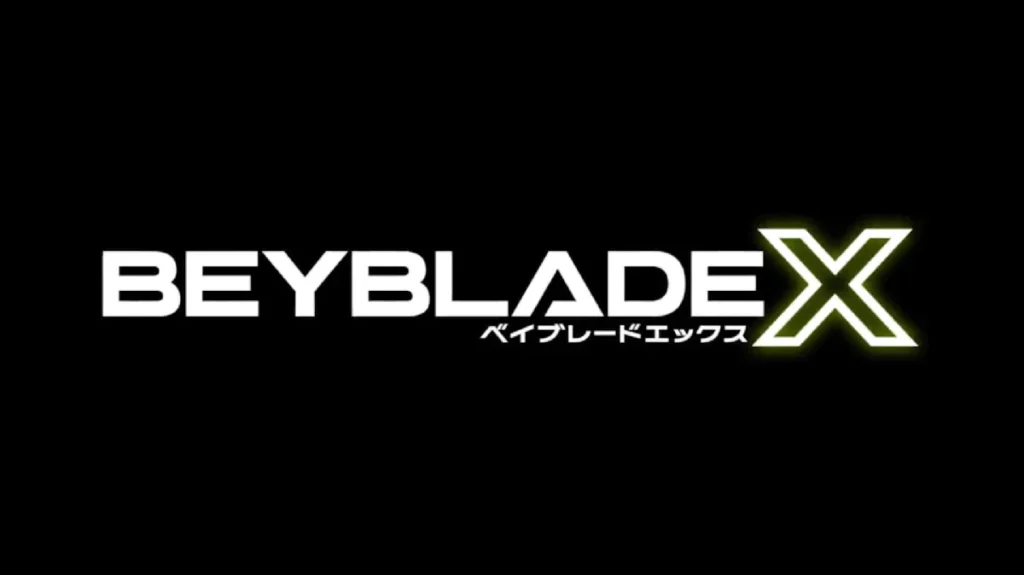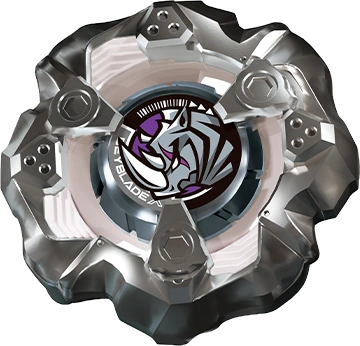 Avoid counterfeits ! You can find the authentic Rhino Horn 3-80S by Takara Tomy on BEYBLADE TOYS
Description of Rhino Horn 3-80S
Released with the BX-19 Booster as part of the Xtreme Gear Sports system on November 2nd, 2023, Rhino Horn 3-80S is a right-spin defense type combination.

This Beyblade is intended to be defense oriented, remaining steady in the center area of the stadium. The Spike Bit does indeed allow the combination to adopt a stationary behavior, making this combo easy to control, even when launched with force. However, the Rhino Horn Blade does not "absorb" hits, its small size and rugged design resulting in strong impacts. While the stock combination is not top tier, it does turn any match-up, even stationary ones, in spectacular battles.

In spite of its stationary behavior, the Blade will create powerful attacks to opposing Beyblades, resulting in many multiple points finishes : Over Finish, Xtreme Finish, Burst Finish. Unfortunately, this Beyblade also suffers from its own recoil, meaning it also has a high risk of being knocked-out in the Over and Xtreme Zones. This stock combination will also burst often, making it inconsistent in its performances.

This Beyblade can have decent results when facing other stock combinations, but it tends to struggle against combos using top tier Blades such as Hells Scythe or Dran Sword. The recoil of the Blade can make battles chaotic, resulting in a feeling of randomness at times.

Overall, this stock combo is a welcome addition, creating spectacular battles. Furthermore, some of its individual Parts, such as the Spike Bit, offer decent alternatives to some of the existing options.
How to Improve Rhino Horn
This stock combination may be improved by replacing the 3-80 Ratchet. The "80" height (8 mm) makes the combination easier to strike from below, increasing burst risk. Therefore, replacing 3-80 with popular choices such as 4-60 or 3-60 is a potential upgrade.

The stationary behavior works well with the Rhino Horn Blade, therefore Spike does not necessarily need to be replaced. However, players can experiment with Needle or Orb, and Ball can be used if mobility is required.

Furthermore, the Spike Bit high stamina potential and docile behavior can be a strong alternative for stationary combinations. For example, it can be used in stationary combos using attack Blades such as Dran Sword or Shark Edge.
Final Thoughts
This stock combination features two new Parts, offering players new options and alternatives to experiment with. While the Rhino Horn Blade has inconsistent performances, it guarantees spectacular battles. Furthermore, the Spike Bit docile behavior and high stamina potential is a very interesting addition.

Therefore, Rhino Horn 3-80S is a good addition in any Beyblade collection.
Xtreme Gear Sports Parts
Variants