SYSTEM : DYNAMITE BATTLE
PRODUCT CODE : B-181-02
TYPE : STAMINA
SPIN DIRECTION : RIGHT SPIN
WEIGHT : Approx. 68,6 g
RELEASE DATE : April 24th, 2021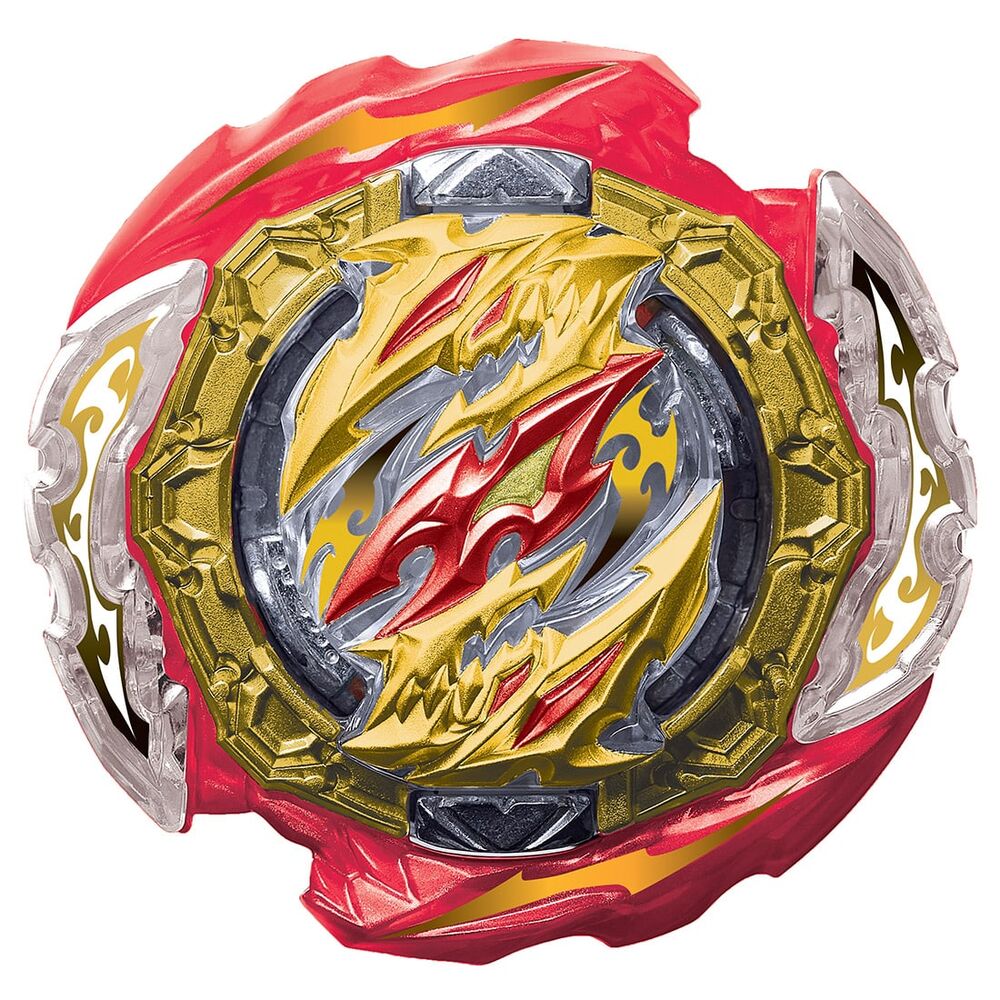 Avoid counterfeits ! You can find the authentic Cyclone Ragnaruk Nexus Rise-2 by Takara Tomy on BEYBLADE TOYS
Description of Cyclone Ragnaruk (Alt. Version)
Cyclone Ragnaruk Nexus Rise-2 is a right spin stamina Beyblade, released with the B-181 Random Booster Volume 25. You can check the complete article on Cyclone Ragnaruk Giga Never-6 here.
This red recolored version of Cyclone Ragnaruk has a different armor, forged disc and performance tip. The 2 armor is well balanced, just like 6, but Nexus is lighter than Giga, and Rise does not behave like Never. Overall, the stock combination of the prize bey Cyclone Ragnaruk Giga Never-6 is better.

With a brand new Rise driver, Cyclone Ragnaruk Nexus Rise-2 tends to be easily destabilized, and can prove to be hard to control at launch. Once stabilized, the combination will behave like a classic stamina type, just not a very strong one in the Dynamite Battle and Burst Ultimate systems.
How to improve Cyclone Ragnaruk (Alt. Version)
FRIENDLY USE
In a friendly environment, if players want to keep the Layer untouched, then here are a few potential upgrades :

Rise has poor performances, but it can improve and become an interesting option once it gets worn (awakened). It's entirely up to the player to decide if he/she wants to give Rise a chance by wearing it down, which can be a long process. If players don't want to use Rise, then the popular Bearing', Bearing Drift or High Xtend+' will massively boost this combination's performances.

However, players who want to keep their stamina combinations at an average level to keep the game balanced, then they may want to use drivers such as Revolve, Kick, or Never.

Furthermore, Nexus can be replaced with a better, heavier Forge Disc such as Giga or Over.

COMPETITIVE USE
Nexus can be upgraded with the addition of the S Gear in free-spinning mode, very useful in opposite-spin battles, and the well balanced 2 armor can find a place in competitive combinations.

The round and smooth Cyclone blade is solid against opposite spin combinations, and remains a very good stamina blade despite its smaller size, but other blades such as Dynamite + F Gear, or Wind are usually preferred options as right-spin stamina blades when playing in a competitive environment.
Final Thoughts on Cyclone Ragnaruk (Alt. Version)
With only two potentially competitive parts, Nexus and 2, which can be found in many other models, Cyclone Ragnaruk Nexus Rise-2 is not a must-have.

From a non-competitive point of view, this model is a welcome addition to any collection if players cannot get Cyclone Ragnaruk Giga Never-6, or if they want to add a nice-looking red Cyclone Blade to their collection.

Therefore, we would recommend Cyclone Ragnaruk Nexus Rise-2 to collectors only.
Below you'll find the list of all the components from this product with a link to their detailed description.
LIST OF BEYBLADE COMPONENTS